Weftec 2015 New Product Debut
Weftec 2015 New Product Debut
Waterline Controls Display
Waterline Controls will display our Custom Liquid Level Controls at booth #1794 the Weftec 2015 Chicago Show, starting on September 26th. There will be a demonstration unit operating at this year's Weftec, the largest annual water quality exhibition in the world, along with a complete presentation of our full line of industry leading advanced water level control systems and sensors.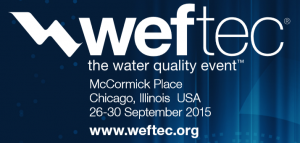 WEFTEC 2015 will be held at McCormick Place in Chicago, Ill., from September 26-30, 2015. With the latest cutting-edge technologies from more than 1,000 leading companies. Waterline Controls is proud to be represented at the largest annual water quality exhibition in the world.
Live Demonstrations
A simple demonstration unit will shows some of our advanced operations and the simplicity of use of the system. The WLC has been through rigorous testing, demonstrating a dependable minimum 15 year life cycle. The reliability is backed up with a 5 Year Limited Warranty.
We'll work directly with you to get your custom build designed.
Don't hesitate to learn more by stopping by Weftec booth #1794 any time during the show for a chat and demonstration. Our new compact systems have the ability to drastically change how water levels are controlled in industrial environments by both incorporation in OEM systems, eliminating a separate control system and adding reliability with almost no maintenance for a more accurate, reliable and economical solution than has been available anywhere until now. See you at the show!