Waterline Controls to Exibit at WEFTEC 2015
Waterline Controls to Exibit at WEFTEC 2015
Waterline Controls invites you to visit us at WEFTEC 2015, the
Water Environment Federation's 88th Annual Technical Exhibition and Conference.
VISIT us at BOOTH 1794
WEFTEC® 2015 will be held at McCormick Place in Chicago, Ill., from September 26-30, 2015. With more than 22,000 attendees expected to view the latest cutting-edge technologies from more than 1,000 leading companies, at the largest annual water quality exhibition in the world.
We will have some new products to announce soon, debuting at the WEFTEC Show…
Stay tuned for further information.
We are looking forward to an exciting year and will have more details on some exciting new things soon!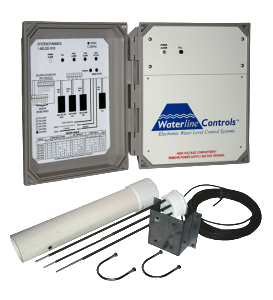 MADE IN U.S.A.
WEFTEC draws thousands of water and wastewater professionals from around the world each year.
Visit us at BOOTH # 1794 to see our sensors and controllers in action. The quality and simplicity of install will impress, while our 100% satisfaction guarantee assures peace of mind.
Come see for yourself!