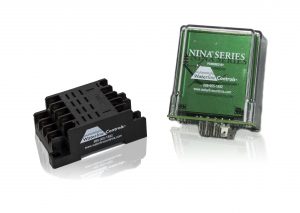 Waterline Controls™ is proud to announce the release of a new product that will revolutionize how we control water and other liquids with control points, the WLC Nina.
Click here for Product Page:
The WLC Nina Universal Liquid Level System
Compact
Can be installed onto any OEM control system that requires liquid level controls or management of any kind
Can be installed onto any 508A panel where water level or liquid level controls are necessary.
Can be configured twenty different ways to monitor and control liquid levels pumping up or pumping down in an environment.
The different settings are factory set and ship as specific level control switches for the required liquid level control needs.
---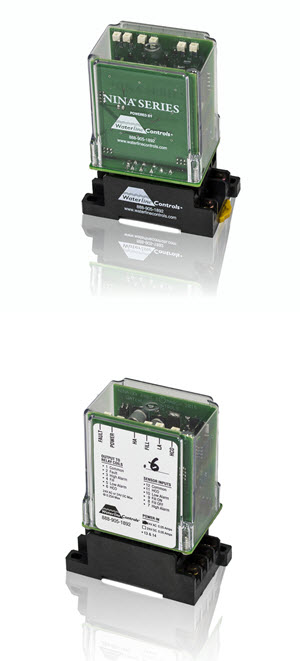 The WLC Nina is so diverse that it can be connected to any desired sensing method depending on your application, including:
Float switches
Pressure switches
Physical probes of all types of different materials.
Due to the WLC Nina's unique sensing method, even with poor water quality there is no:
Degradation
Fouling
Plating on physical probes from poor water quality.
The new WLC NINA was designed both for the OEM Manufacturer and for the UL508 Shop that needs to add liquid leveling controls or monitoring into a custom cabinet project.  The WLC NINA uses either 24VAC or 24VDC and is factory set when you order it.  It has intuitive lights for each operational function of each switch.
The WLC NINA has been through rigorous testing to demonstrate it has at least a 15 year life cycle, so it comes with a 5 Year Limited Warranty just like all of our other products.
Don't hesitate to learn more about this incredible new addition to the Waterline Controls™ family.
---
Level Sensor Types
While the WLC NINA Series will work properly with any type of float switch:
Tethered Float Switches
Electro-mechanical Float Switches
Vertical Float Switches
Pressure switch (Normally Open or Normally closed dry contacts, depending on the application).
We prefer physical sensor probes for their trouble-free and low  to no maintenance benefits with the WLC NINA Sensor controls.  At Waterline Controls™ we want your installations to be as trouble free as possible. So for us that means no more float switches of any kind whenever that is possible and we do not offer them with any of our controls.
We offer the WLC NINA Series separately so you can purchase floats of any type from your favorite Distributor and use them with WLC NINA Series. We offer three types of Solid state sensor assemblies, Spark plug type, PVC for non-pressurized environments and Stainless Steel Threaded plugs for pressurized environments and high temperatures.
These solid rods will never foul or degrade due to water quality or any other reason. If you have a unique situation please call us today so we can help develop a sensor assembly for your environment.
* Sales of this product are limited to qualified customers.
Call today and see if you qualify.
PROUDLY MADE IN THE U.S.A.

 
All of our liquid level controls and liquid level sensors are assembled right here in the U.S.A.
where we monitor every step of the process.
NOT SURE WHAT YOU NEED? JUST CALL BECAUSE WE'RE HERE TO HELP! 1-888-905-1892
We offer products comparable to the products offered by the above companies. See our website pages for further information on the products. The tradenames and trademarks in this page are owned by their respective companies or are the same name as the company. They are mentioned for comparison purposes only. They are in no way affiliated with System Dynamics, Inc or WaterLine Controls.