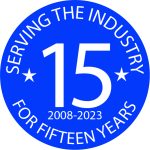 THE BEST Sump Pump Float Replacement
CALL TODAY | 480-905-1892
Waterline Controls' solid-state, all-electronic, USA-made water level controllers for Sump Pumps provide the easiest, most accurate, most reliable and customizable solution for replacing your old, worn-out floats.
All-Electronic, Solid State Water Level Controllers For Any Application
Minimum 15-Year Duty Cycle with 99% uptime ensures long-term reliability 24/7
Easily integrates with existing Building Automation Systems
Can be used in new installs and as direct replacements
Who We Are
Waterline Controls, based in Scottsdale, Arizona, manufactures and sells all-electronic, solid-state liquid level control kits for ALL water-based liquid applications in and around your facility.
Our unique Frequency-based, microprocessor-driven water level monitoring control kits perform regardless of the water quality and are guaranteed shock proof.
Here's Why YOU'LL want to use OUR water level controllers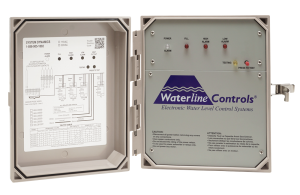 Easiest Installation – Installs in less than 1 hour, saving time and labor costs. Our microprocessor-driven controllers are designed to easily integrate with existing Building Automation Systems.
Easiest Operation – Our "always on" LED Indicator Lights quickly show you at a glance the current status of all functions. The Pump Start/Stop function automatically turns the pump ON/OFF when the water level reaches the designated levels you've pre-set. The optional built-in High Alarms will automatically alert you if any necessary action is required.
Easiest Maintenance – With its modular design, you'll only replace individual components, not the entire controller. Our long-life stainless steel sensors/probes means no fouling, plating, degradation or continual replacement regardless of water quality. Our controllers and probes can even be used in applications involving diesel or certain coolants. And our Superior Tech Support means you'll talk directly with our highly trained, knowledgeable, USA tech support people who understand your needs & challenges in the field.
Most Accurate – Our controllers are designed to compensate for wave action and will maintain water levels to within 1/8" of operating range.
Most Reliable – Our controllers are designed to ensure a minimum 15-Year duty cycle with a 99% uptime rate and are backed by a 5-Year Limited Warranty. Your satisfaction is ALWAYS guaranteed.
Customizable – Each of our shock-proof, stainless steel sensors/rods can be customized to any length (to over 50 feet!) with multiple magnetic reed switches at various depths. Our all-electronic sump pump controllers can be customized for use with either our stainless steel rods or float switches.
PROUDLY MADE IN THE U.S.A.

 
All of our liquid level controls and liquid level sensors are assembled right here in the U.S.A.
where we monitor every step of the process.
NOT SURE WHAT YOU NEED? JUST CALL BECAUSE WE'RE HERE TO HELP! 480-905-1892
We offer products comparable to the products offered by the above companies. See our website pages for further information on the products. The tradenames and trademarks in this page are owned by their respective companies or are the same name as the company. They are mentioned for comparison purposes only. They are in no way affiliated with System Dynamics, Inc or WaterLine Controls.