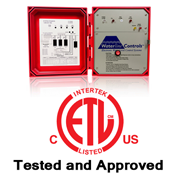 Waterline Controls Attends 2016 NFPA Conference and Expo
Join us at the 2016 NFPA Conference and Expo, Booth #1904
Make sure to ask us about our newest Fire Protection System, created in conjunction with, and to the specs of, major metropolitan Fire Marshalls. We worked with the Fire Marshall of the City of Los Angeles and have developed a system that has defined their specifications. We have expanded this to other municipalities and are working directly with other local areas, and now have a program in place for Seattle, where the Fire Marshall has also given approval for our system. Get in touch if you want us to work with your local municipality too. We can make a difference. Although currently these custom controls are only available through
Starfire USA
and
Daybreak Technologies
in California, and Capitol Pump Resources is Seattle we will be activly seeking distributors for other areas in the country for all of our products in the Fire Protection Market. More details to come soon…don't miss the Expo!
Find answers to code questions and interpretations
Stay current with latest innovations
Identify suppliers actively supporting the NFPA mission
"NFPA is a global organization devoted to eliminating death, injury, property and economic loss due to fire, electrical and related hazards. We deliver information and knowledge through codes and standards, research, training, and education, outreach and advocacy." The Expo will include products and services designed to comply with current codes and standards in construction, operation and design of facilities industry.
Expo hours:
Monday, June 13 – 4 -8 pm
Tuesday, June 14 – 11 am – 4 pm
Wednesday, June 15 – 10 am – 2 pm
There will be presentations on the exhibit hall floor covering important topics to those involved with fire safety. There is also the chance to check out thousands of products in one place, and attend presentations by exhibitors.
Location Details
The 2016 NFPA Conference & Expo Las Vegas Mandalay Bay Convention Center 3950 S Las Vegas Blvd Las Vegas, Nevada 89119 United States
Booth #1904:
(click image for zoom)